Houston Texans left tackle Laremy Tunsil has been dealing with a shoulder injury that has caused him to miss two games so far. Will he be ready Sunday?
Typically a bye week would offer a lot of hope for us fans of the Houston Texans but there's just as much uncertainty with our player's availability as it would be with any other week. After a 6-3 mark reached going into the break, there's a lot of optimism of how this team will finish over the final seven weeks of the season.
This offense has been quite powerful thus far and the Houston Texans now find themselves in the Top 5 in terms of yards generated per game (396.7) and 8th in points scored (26.4 PPG). They'll be going up against a Baltimore Ravens' offense that's ranked 2nd in offense (421.7 yards per game) and 1st in points per game (33.3).
Despite both offenses being potent, I expect both teams to battle their way into the red zone to score so Ka'imi Fairbairn and Justin Tucker will be quite busy tomorrow. Nonetheless, my hopes are pinned on a shootout because I'm ready for some razzle-dazzle between both Deshaun Watson and Lamar Jackson marching their respective teams up the field.
Will it happen?
Absolutely!
Will it translate to points scored on the board?
We'll have to see about that.
But a great offense must be anchored with a talented offensive line and after season-after-season of ineptitude with this unit, it seems it's finally coming together with this bunch. Nick Martin anchors them all and he's played quite well since inking his three-year, $33 million extension earlier this season.
Tytus Howard and Max Scharping — the team's first and second-round selections respectively in this season's draft have performed admirably while learning to pass-protect and run-block at an NFL-level on the fly.
However, the most important acquisition is left tackle Laremy Tunsil, who was acquired from the
More from House of Houston
Miami Dolphins before the start of the season along with wide receiver Kenny Stills and a couple of high draft picks over the next two seasons.
He got off to a shaky start but he was learning the Houston Texans' system so one must give credence to that. But up to the point of the latest injury with his shoulder against the Oakland Raiders a few weeks back, he has gotten a terrific grasp of the offense and the number of sacks Watson has been taken as been reduced vastly because of Tunsil's unwavering presence on the line.
However, he is listed as questionable with a shoulder injury for the Houston Texans' tango with the Ravens but according to a report from the Chron's Aaron Wilson, he is expected to be available.
But we all know how thin those words could be as the decision was made to hold him out of the game against the Jacksonville Jaguars in London right at the last minute.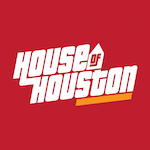 Want your voice heard? Join the House Of Houston team!
He has been an awesome pickup for the Houston Texans and the 25-year-old offensive lineman should be a great piece for this unit for at least the next decade.
Let's hope for the best — go Houston Texans!